Throughout most its history, very few people showed much interest in Iceland. But these days, tourism in Ireland is exploding. In fact, in recent years the number of American tourists alone who visit Iceland on an annual basis has outnumbered the country's natives! Surprised? Not after you check out our list of 7 natural wonders of Iceland that you definitely want to visit.
ADVERTISEMENT
Kerid
Kerid is a volcanic crater lake in the southern part of the country that needs to be on your list when you visit Iceland. Tired of seeing black volcanic rock? We hear you. The red color of Kerid's volcanic rock is a nice change of pace. While there isn't much vegetation around the crater, one wall happens to be gently slopped and covered in thick moss, making it possible to make a safe descent. Convenient, no? Thanks to the minerals contained in the soil, the lake has an incredible aquamarine color. Most of the neighboring volcanic features were formed around 6,000 years ago, but Kerid's features are more recognizable because they are only around half that age.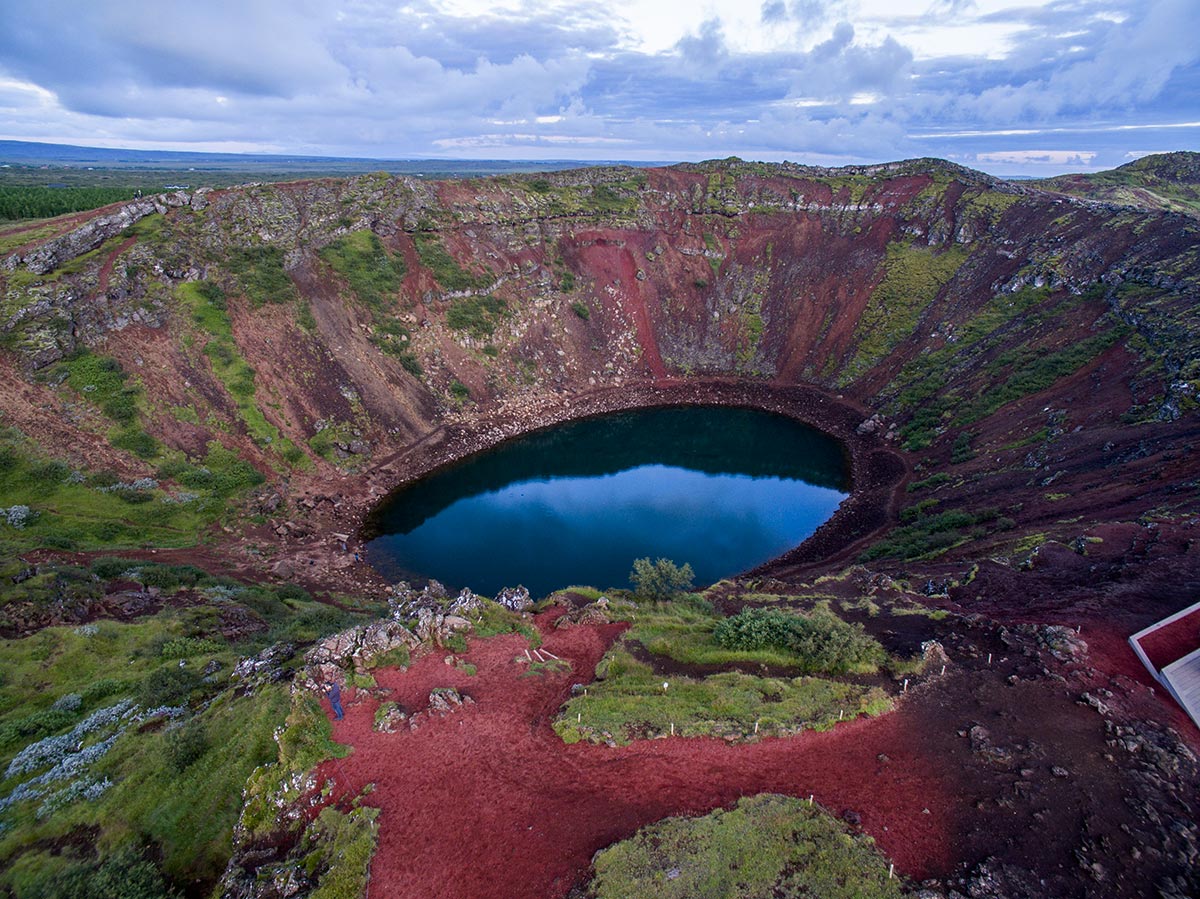 Dyrholaey
This small peninsula, a pleasant 2 ½ hour drive southeast of Reykjavik, is located near the lovely village of Vik, the most southern point of the country. There is something incredible to see from almost every direction! To the north, you get a great look at the enormous Mýrdalsjökull glacier. Looking west, you can see the entire coastline stretching out to Selfoss. If you turn your eyes to the east, you can check out the Reynisdrangar Sea Cliffs, made from a series of black lava columns that emerge from the sea. In front of the peninsula stands the famous black arch of lava for which the peninsula is named. Oh, and you can even find puffins there in the summertime!!! No matter how cute puffins are, please resist the urge to take one home.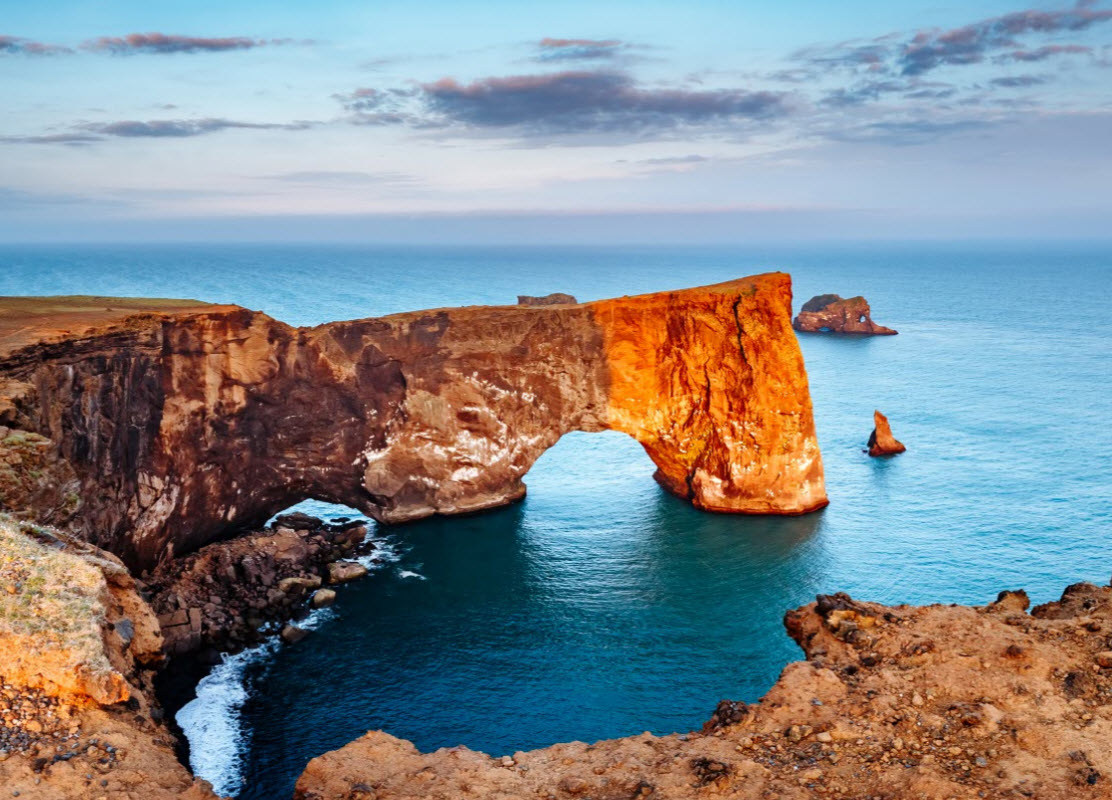 Strokkur Geyser
Say, are you a fan of liquid violently blasting out of the ground? Well, you could witness this on the Saturn moon of Enceladus, but who has the time and budget to go all the way out there? Fortunately, Iceland has you covered. Strokkur Geyser, located east of Reykjavik beside the Hvita River is worth a visit. What makes it stick out from other natural geysers around the world is the frequency in which it erupts (around every 6 to 10 minutes). By comparison, Old Faithful in Yellowstone National Park pauses between 45 and 90 minutes between eruptions. Jeers to that and cheers to Strokkur!
Dettifoss
Waterfalls are pretty badass in general, but the Dettifoss is the badassiest (?) of them all! At least in Europe. People there don't call it "The Beast" for nothing. It is supposedly the largest waterfall in all of Europe, at 45m (147ft) high and around 100m (330ft) with 500 cubic meters (lots and lots of cubic feet, guys!) of water per second plunging over the edge. The sediment-rich runoff turns the color of the water greyish white. Guess what else, hiker lovers? There are also 34km (21 miles) of hiking trails in the area. Go knock yourself out!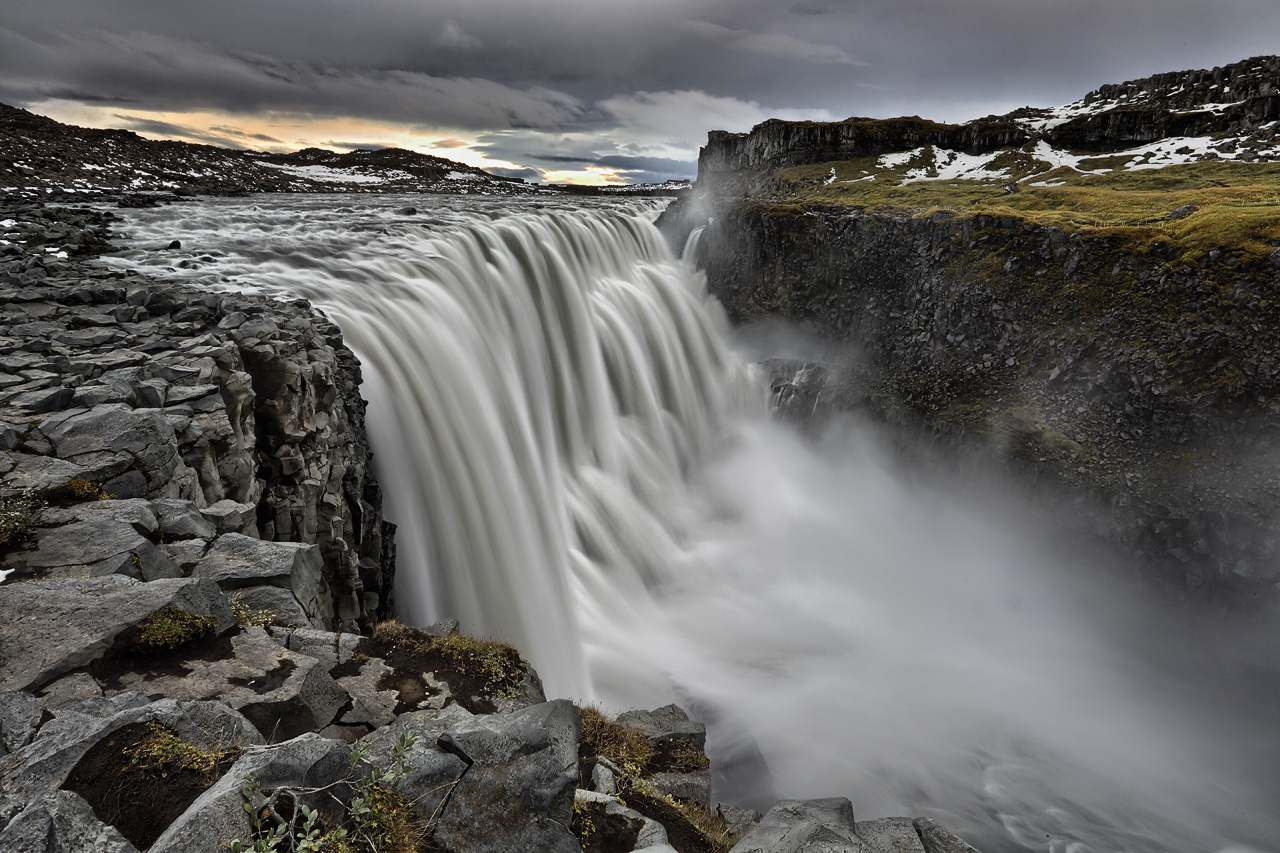 Skógafoss
Another huge waterfall, Skógafoss is also near an extremely popular summer resort area. You are welcome to walk right up to it, but prepare yourself for a drenching of a lifetime as that water comes down hard. Bring your rain gear is what we're getting at. You can take the stairs on the right side of the waterfalls and make your way to the viewing platform so that you can snap some pictures of rainbows and unicorns. We're just kidding about the unicorns…or are we?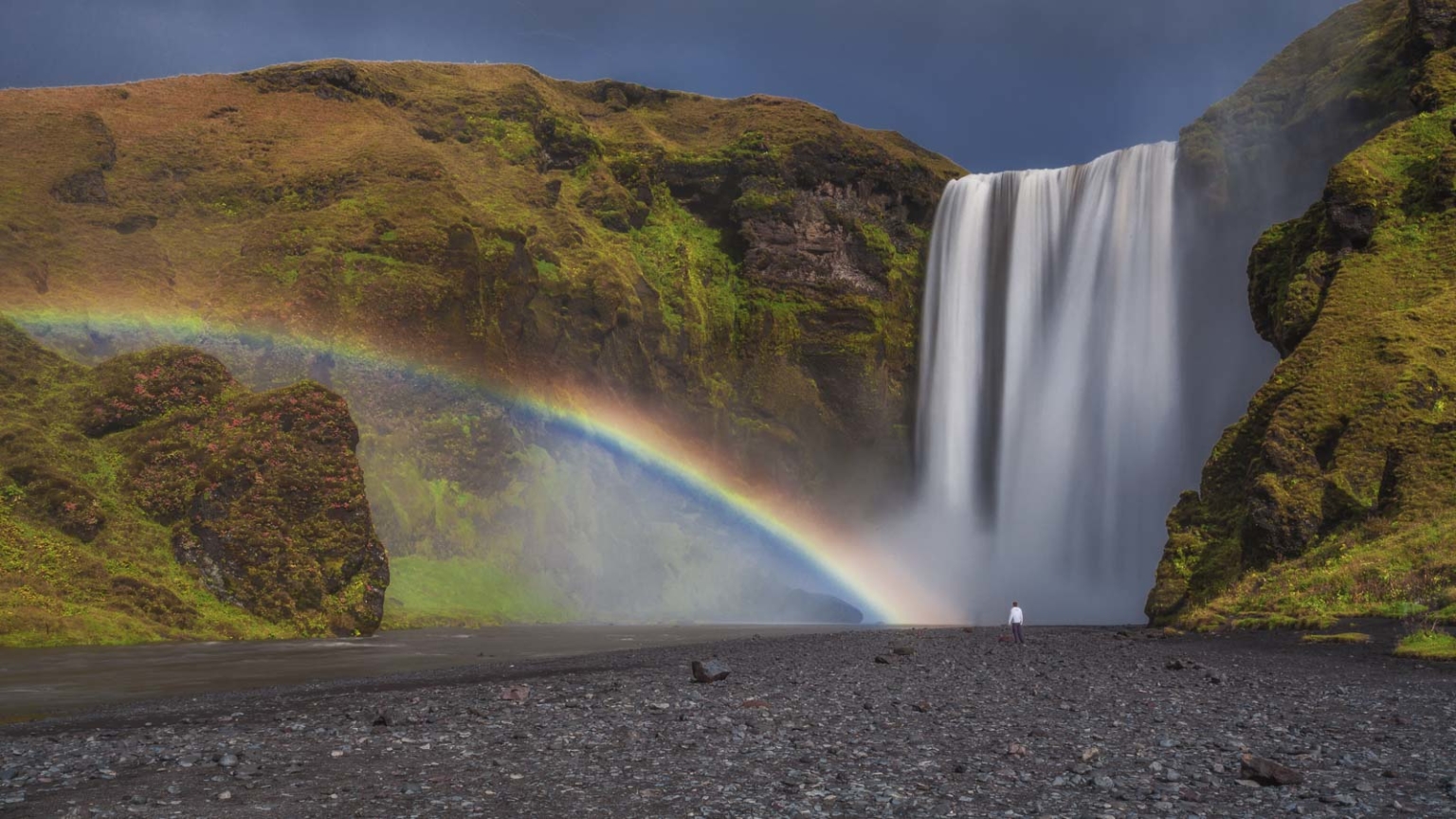 Blue Lagoon
Located in a lava field in Grindavik on the Reykjanes Peninsula, the Blue Lagoon (or Bláa lónið in non-English) is one of the most popular tourist attractions in all of Iceland. Perchance you are suffering from a skin disease such as psoriasis? We hope not! But either way, the Blue Lagoon is rich in minerals such as silica and sulfur, which are super soothing for people of all ages. The silica, if you must know (and you must!), is where the water gets its beautiful blue color!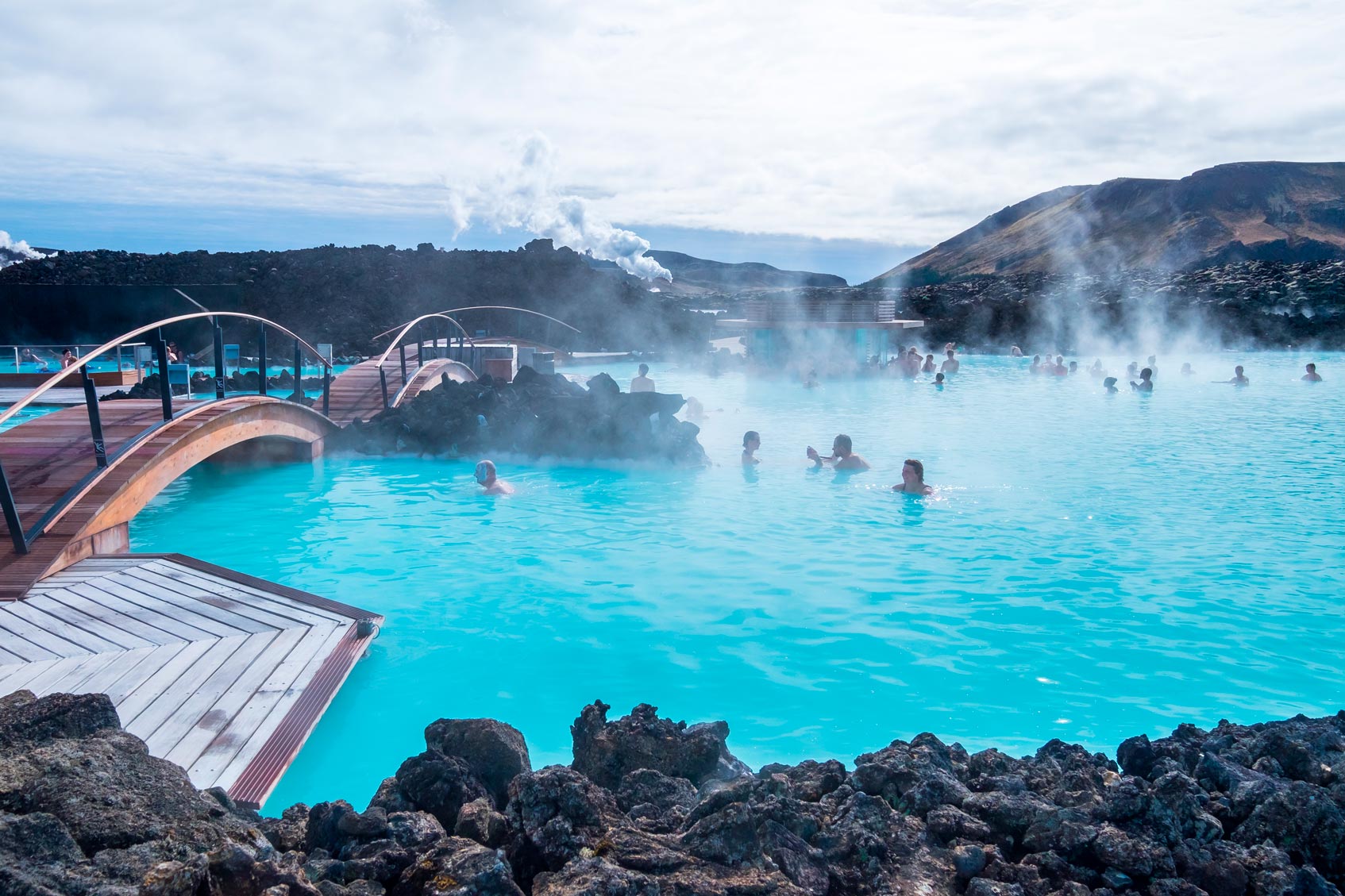 Dynjandi Waterfall
As you are planning your scenic drive through Iceland, the Dynjandi Waterfall is a must-see. Located in the remote Westfjords region of the country, Dynjandi is actually not a single waterfall but rather a series of seven breathtaking waterfalls. It is an impressive sight in a country that is certainly not lacking beautiful places. Once you finish oohing and aahing over the thunderous waterfalls, you can make the most of the rugged hiking area and enjoy some solitude.