This world is so beautiful, but there are a lot of things we don't really know about.
We hate everything that scares us and love everything that make us smile. A lot of us are afraid of spiders and snakes, different lizards and even birds.
For some reason nature made all us equal, and the only way we dislike these creatures is because of our misunderstanding the creatures! Of course these animals have nothing in common with your lovely cats and dogs, but some of them are pretty cool and cute. Wait a minute, did you know that some of them can easily kill you?
ADVERTISEMENT
Naked Mole Rat
These hairless rats about 33 cm long, look like naked rats. They live in colonies with the queen (kinda like Prince Phillip). There are different types of rat moles. They can live below sea level or high in the mountains. They spend most of their lives in burrows and their sensitive hairs help them to feel their way through life.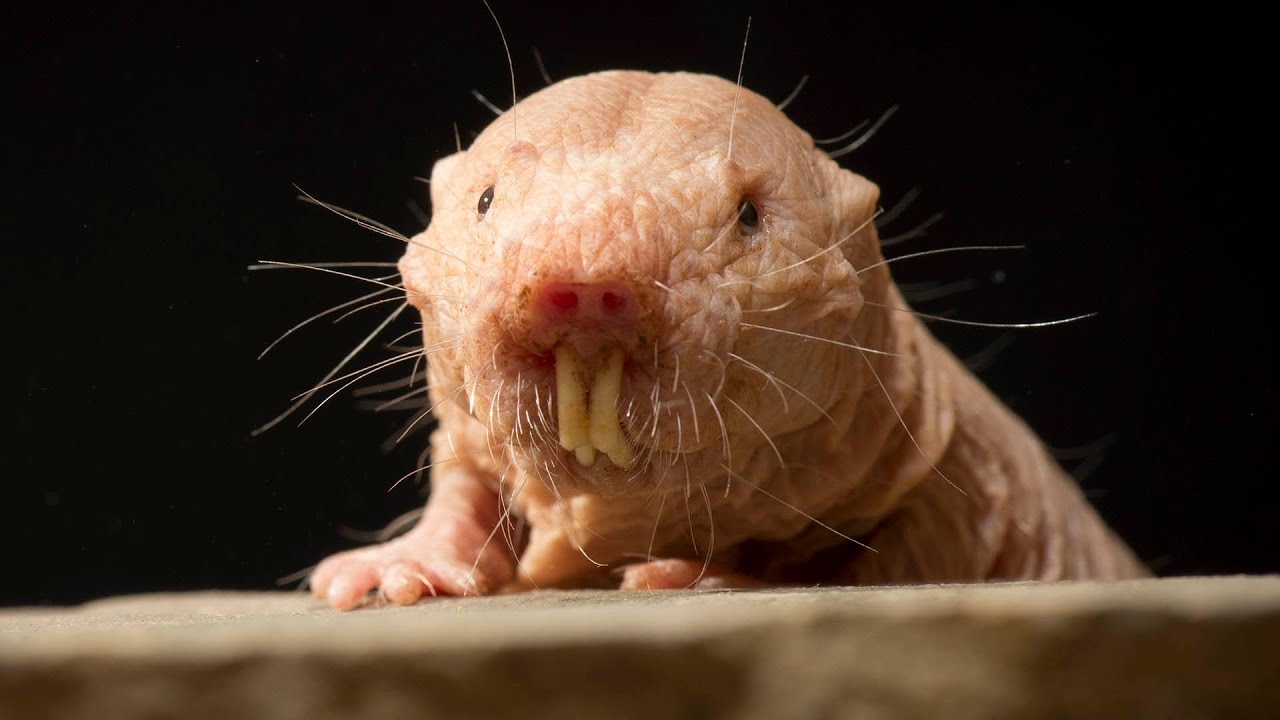 The Giant Isopod
The most impressive ocean inhabitant you've ever seen. It's the largest crustacean on the planet. They live everywhere in the ocean, and its giant size is the tendency of deep sea animals that grow freely without preditors. These monsters can be used for any blockbuster movie. Their real size is up to 36 cm.
They appeared on this planet more than 160 million years ago! Wow! They can survive without any food, but at the same time they eat both dead and living animals. Not picky at all!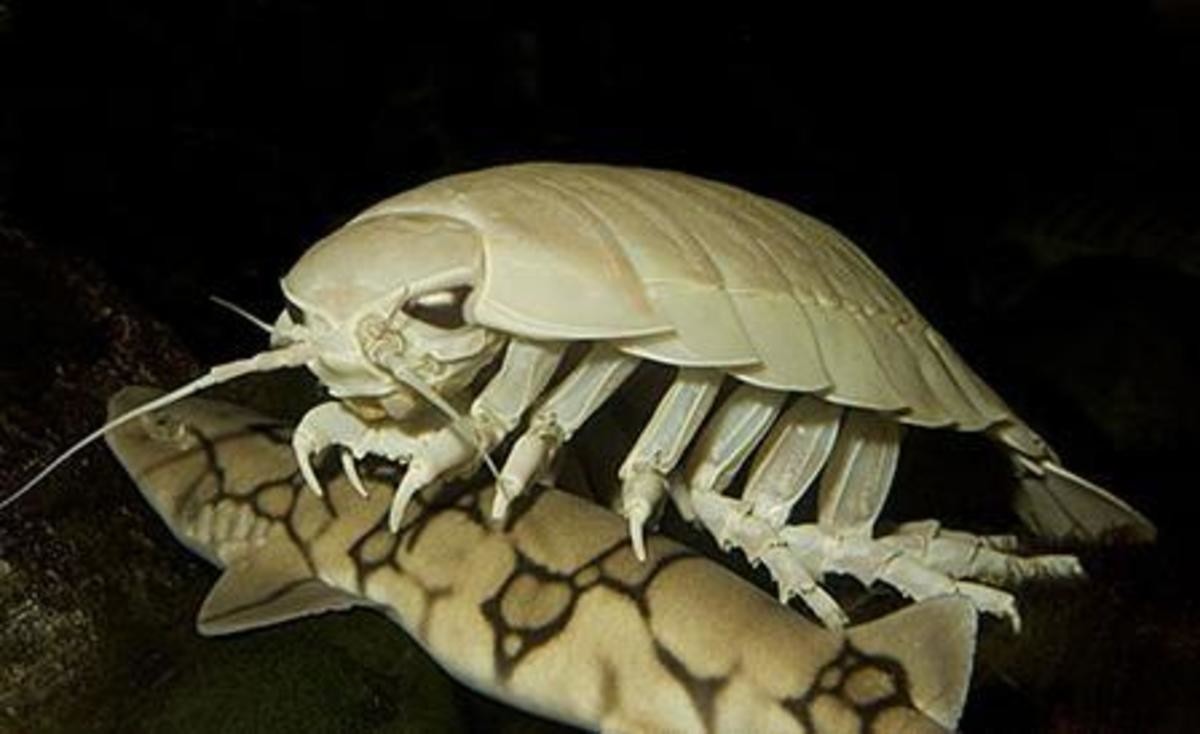 Chinese Giant Salamander
The largest salamander in the world, it reaches up to 1.8 m in length. These amphibia are really special and they are grandchildren of the dinosaur era, very relic animals, really. Their eyes have no eyelids that's why they have poor vision. They are a delicious treat in China. The sound of their cry will remind you of human babies. Also there are a lot of myths about this wild creatures. They live in cold lakes and mountain streams.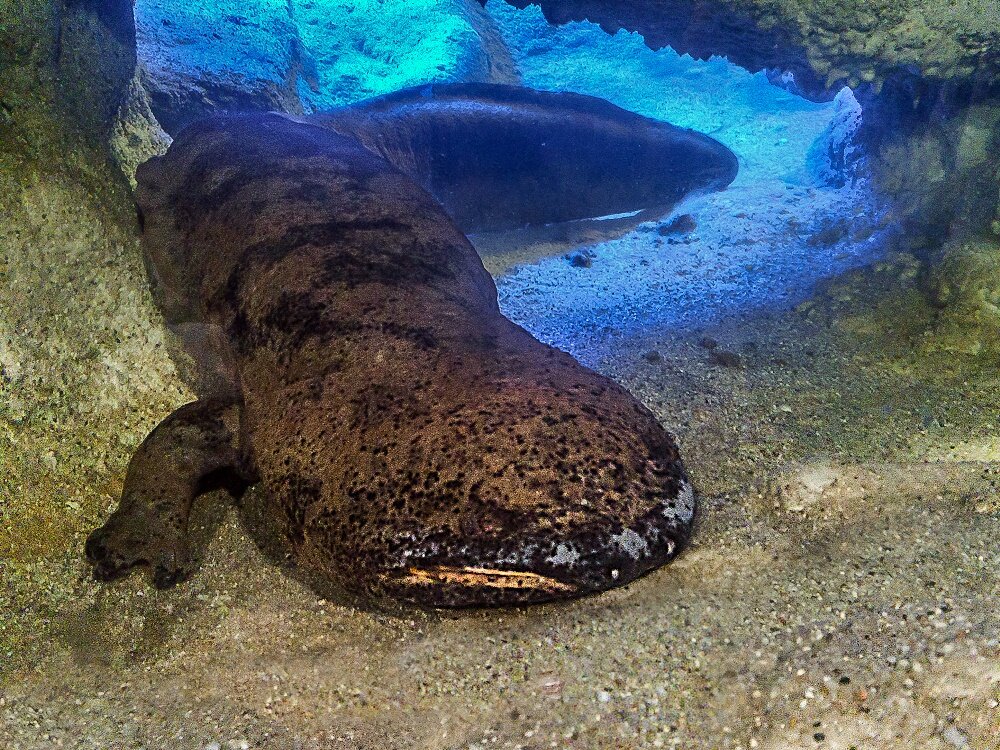 Goblin Shark
They can be found in the Pacific or Atlantic Ocean and along The Gulf Of Mexico.
This fish is like the underwater vampire, because it hates sunlight. They feel absolutely comfortable in the deep cold water and they don't want to be bothered or exposed (kinda like me on the weekends).
When they attack, their jaws go out, just like a human can shove out its tongue.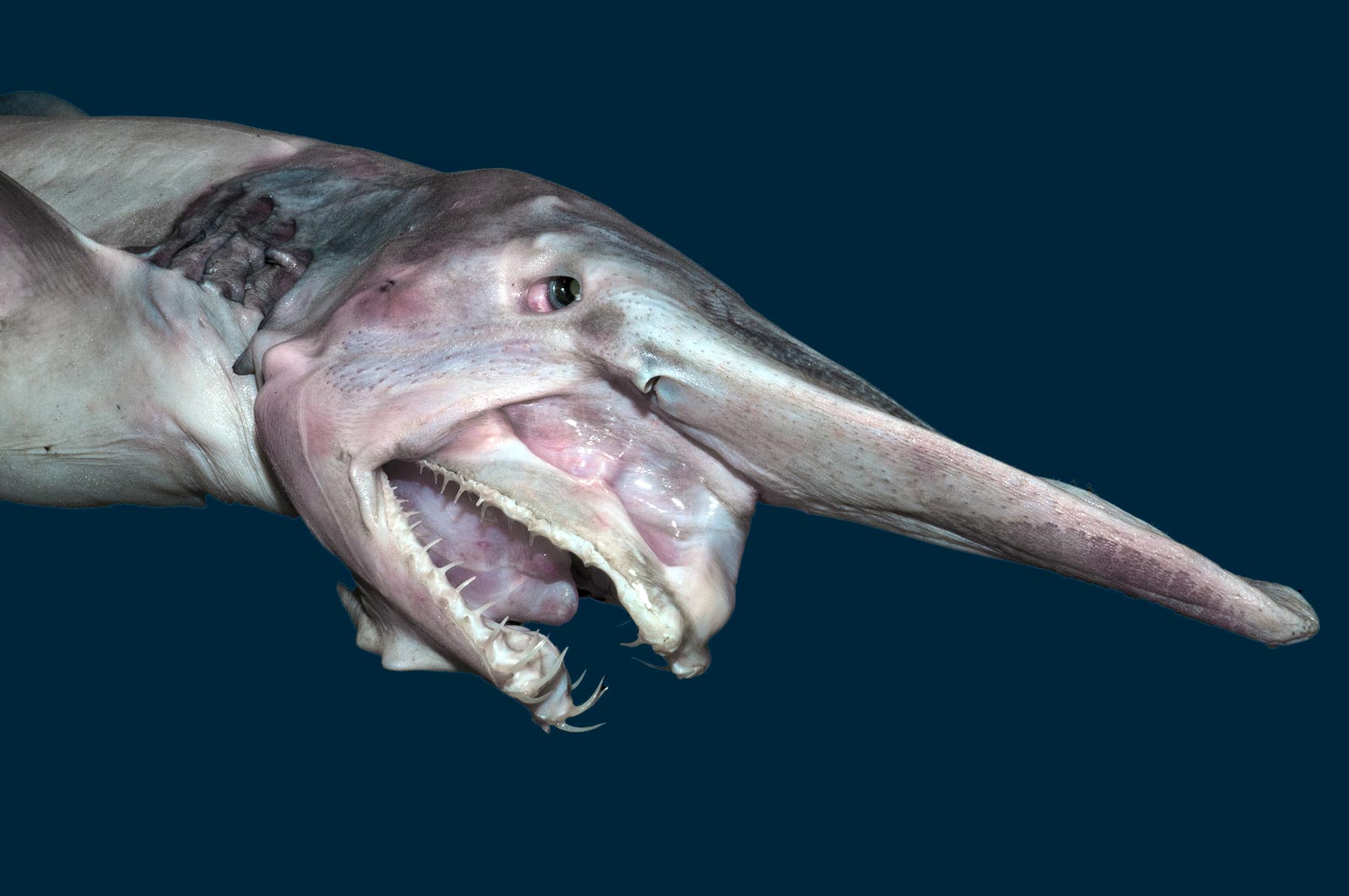 Coconut Crab
Also known as palm thief and not without a reason, it's the largest land-living arthropod in the world, up to 1 m long. Scientist can't prove are they dangerous or not. They live in underground burrows and eat coconuts, these land based crabs are really unique. Tropical or Pacific Islands are their home.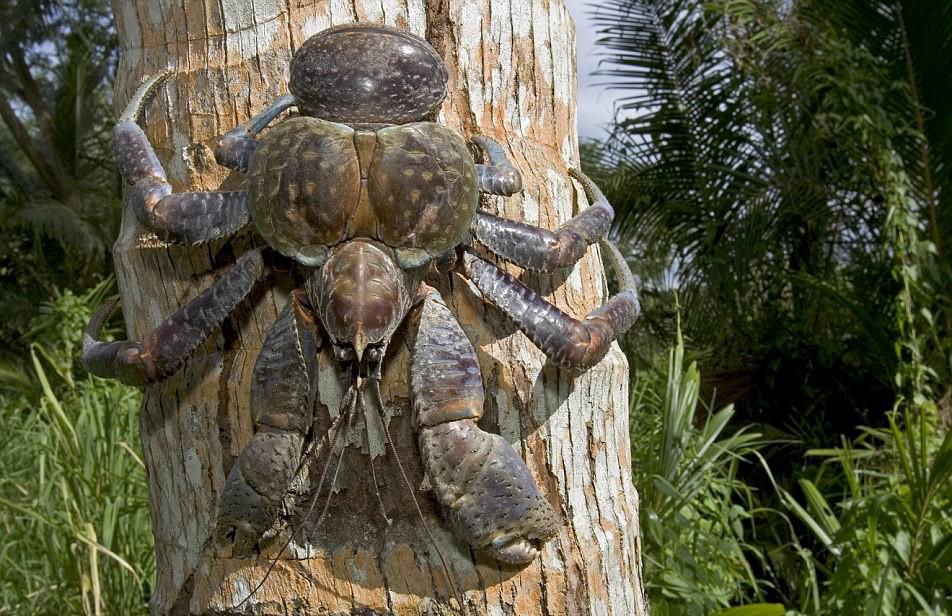 Wolf Fish
This fish lives in cool Atlantic water. A Lot of people call it the 'devil fish', because nobody wants to meet it face to face. These creatures can reach 1 m in length and their weight is up to 40 kg. Tropical climate is their natural place of living. Sometimes they can be really aggressive, fishermen are the easiest target for them.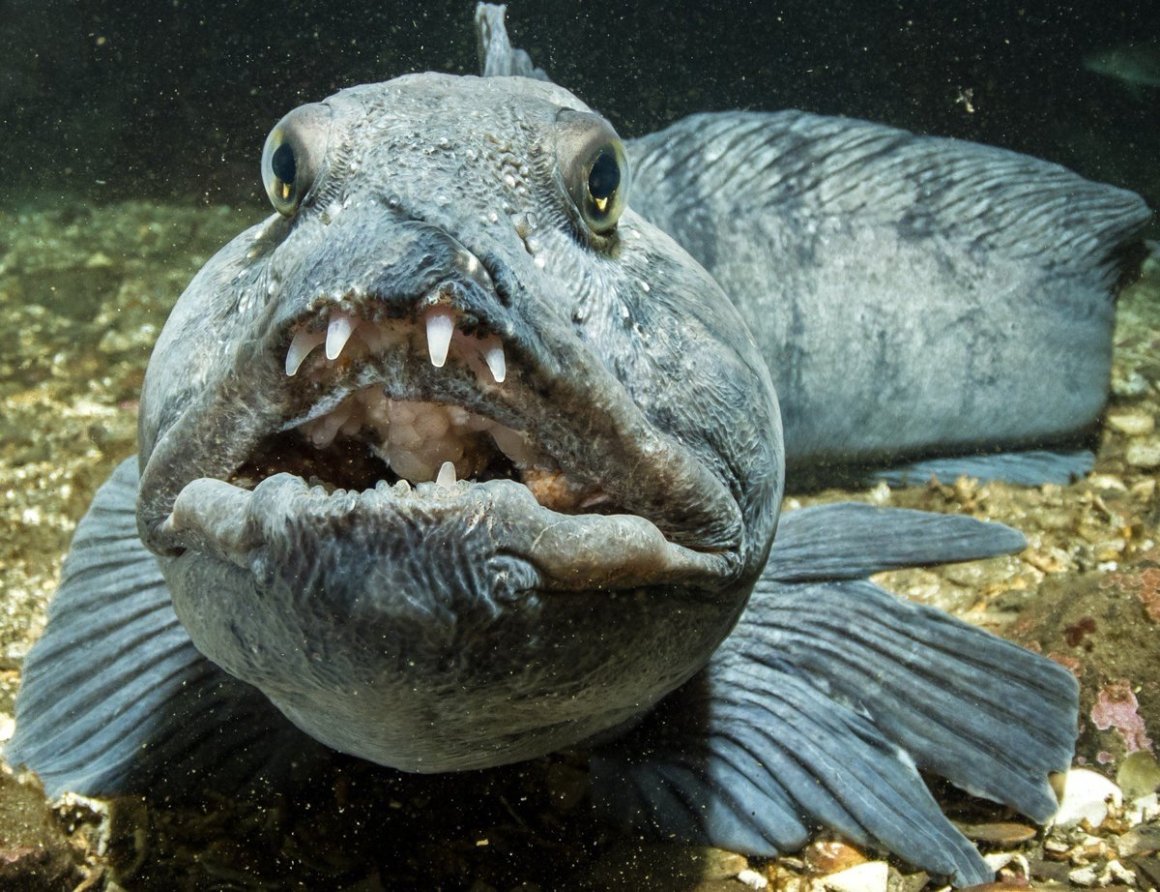 Star Nosed Mole
It looks really weird something like a rat with hairy nose, straight from your nightmares.
They have more than 25,000 sensory receptors, that's why they can easily find a way in an underground lair. Its nose can smell everything, at the same time it looks pretty freek'en ugly.